Grade-A Water Heater Installation in Seattle, WA
When you need a new water heater from experts who serve the local area, contact Clearline Sewer Repair. Through our professional water heater installation in Seattle, WA, or the surrounding areas, you can be sure that will be done safely and will get optimal life expectancy.

All Your Top Water Heater Options
While many households still prefer to stick to traditional tanked water heaters, more and more are shifting to tankless heaters. And with so many added benefits, it's plain to see why. Tankless water heaters are economical, space-saving, and much more energy-efficient.
What to Consider Before Choosing a Water Heater
When shopping for a new water heater, think about your water usage needs as well as the fuel type that your home is currently set up for. Also, look at the efficiency of each unit that you consider and the cost of the unit. These factors can help you better understand your choices.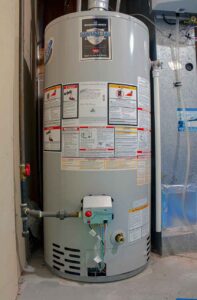 Adverse Effects of Improper Water Heater Installation
Improper installation can have serious repercussions such as electrical shorts and gas leaks. They can also cause erratic and dangerously hot water temperatures. With professional installation services, you can rest easy knowing the job is done by those who know what they are doing.
A Look at the Water Heater Installation Process
At Clearline Sewer Repair, we make sure that the installation process is safe by shutting off the gas line or electrical power supply and disconnecting your old water heater to make room for the new one. We'll also drain your old tank and disconnect it from the water lines. Then, we'll reattach the water lines, hook up the gas or electricity, attach the runoff tube, relight the pilot, fill the new tank with water, and inspect for leaks. We make sure everything is in proper working order so you can enjoy a smooth, uninterrupted flow of hot water for your household.
Why Choose Us for Water Heater Installation?
Clearline Sewer Repair has been in business since 2007. In that time, we've built a solid reputation for reliability in the area. We also offer very competitive rates to save you money, and we use the latest technology and equipment. You can also benefit from our 24/7 customer service.
Top FAQs About Water Heater Installations
Make the Most of Your Water Heater
Contact Clearline Sewer Repair the next time you need a water heater installation in Seattle, WA. Call our team or fill out the form to set an appointment.