The Trusted Crew for Trenchless Sewer Lining in Seattle, WA, and Nearby Areas
Gone are the days when your entire property had to be dug up and destroyed to repair a pipe or sewer line in the home. These days the advancements in plumbing make it a simple process to restore water flow to the home. With the experts at Clearline Sewer Repair providing trenchless services such as trenchless sewer lining in Seattle, WA, and the surrounding areas, you can easily restore water or sewer to your home without the past hassle.
Check out our services below and see how we can help you get back to normal in no time:

What Is Trenchless Lining?
This is a means of repairing, replacing, or installing new sewer lines into the plumbing system without digging up a large area. We can repair your sewer line with little disruption to your landscaping!   Trenchless pipe lining, otherwise known as cured-in-place-pipe or CIPP pipe lining is the process of rehabilitating existing damaged sewer pipes without the expense of excavation or destruction of property.  A resin-saturated seamless felt liner is inverted through any cracked or broken sewer pipe creating a new pipe within a pipe and extending its life by a minimum of 50 years.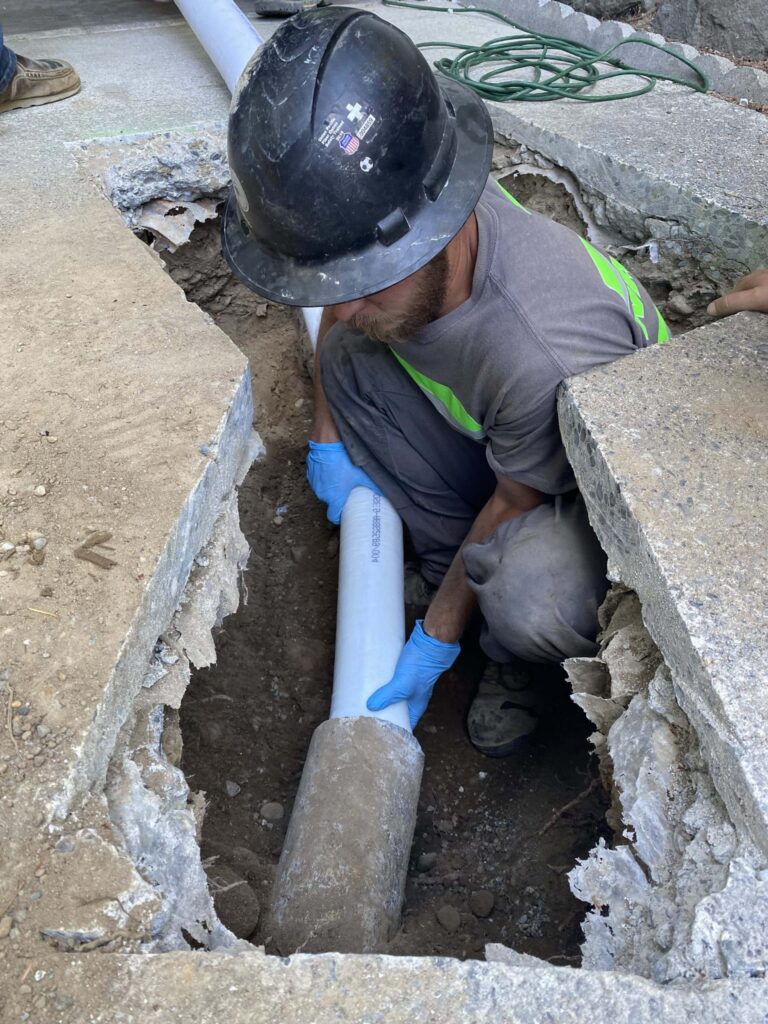 Check Out This Video To Learn More About The Trenchless Sewer Lining Process:
Sewer Line
Repairing the sewer line can seem like a daunting task, to undertake. However, with the trenchless sewer line installation, repair, and replacement service we offer, you can do that hassle-free. Our team is here to help you restore sewage service with our trenchless methods.
Sewer Main
When the main sewer needs to be repaired or replaced, you want to check out the trenchless method. By utilizing this method, you can not only save time and money, but you will also have a solution in place faster than you may realize.
These and other services are available for our clients in:
Seattle, WA
and the surrounding areas
FAQs
Contact Us for Sewer Repair Services Without the Disruption
Discover more about our trenchless services here at Clearline Sewer Repair by calling us or filling out the online form. We look forward to working with you.