Trenchless Pipe Repair Services
Repair Existing
Sewer Lines Without Costly Excavation
Half of Seattle's housing was built before 1961, and the sewers beneath homes are reaching the end of their lives. Contact us today for a free quote on your sewer or water line repair & replacement needs.
We Are Your Trusted
Sewer & Drain Company
Trenchless Pipe Repair Services
We are a family-owned business that started in 2007. We are able to offer very competitive pricing, because everything can be done in house. By being an excavation company and having a lot more digging equipment than our competition, (including a Vactor Truck which hardly anyone in our field owns), makes us the best ones to call! Our lining material is eco-friendly. Most companies mix a two-part resin that off gasses. Our resin is one part and is styrene free.
We are knowledgeable and know utilities inside and out.
Trenchless Sewer Repair
We can repair your sewer line with little disruption to your landscaping! Trenchless pipe lining, otherwise known as cured-in-place-pipe (CIPP), is the process of rehabilitating existing damaged sewer pipes without the expense of excavation or destruction of property. A resin-saturated seamless felt liner is inverted through any cracked or broken sewer pipe creating a new pipe within a pipe and extending its life by a minimum of 50 years.
Open Trench Sewer Repair
Depending on the severity of the sewer line damage and where it is located, excavation may be the only effective solution for repairs. If a sewer line has a bad break, extensive erosion, severe offsets, significant bellies or a completely collapsed line you may need an open trench sewer repair or replacement. Our experienced crews will excavate and expose the pipe, replace the damaged sections, lay in new pipe, backfill trench and restore the landscape or pavement.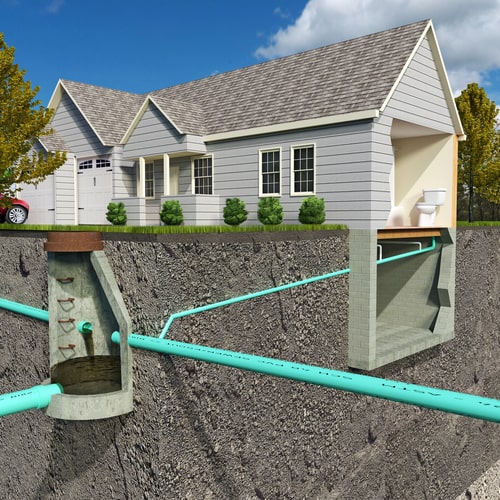 Trenchless Sewer Lining and Open Trench/Traditional Sewer Repair Services
Repair backed up, damaged, leaking or cracked sewer lines.
We offer both traditional trench sewer repair and trenchless sewer lining repair.
Trenchless sewer lining avoids yard excavation, pavement/sidewalk destruction, digging up trees.
The sewer lining process provides long-lasting repair with properly maintaned pipes lasting up to 100 years now.
With the use of cured epoxy liners and seamless PVC pipe solutions, your sewer line won't suffer from rust or corrosion.
Schedule Service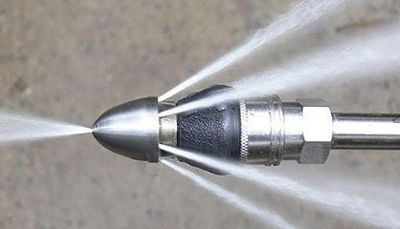 Hydro Jetting
Hydro Jetting is a non-invasive process that involves the use of high-pressure water jets to remove debris, clogs and even some roots to clear the line. Once flow is restored, our technicians can determine...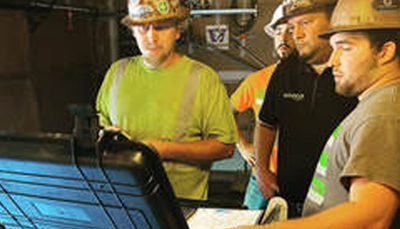 Sewer Video Inspections
Our self-leveling, high definition cameras offer home owners a clear underground view of their sewer line to accurately determine the problem areas so that we can provide them with a solution.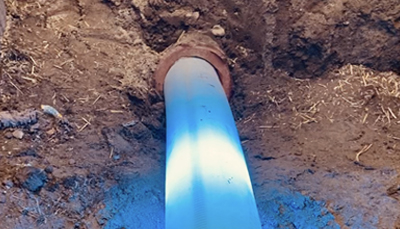 UV Curing Technology
We use cutting edge UV technology that allows us to cure lines at a rate of 4 feet per minute which is 6 times faster than the industry standard.
Sewer Repair Services
Clearline Sewer Repair is the leading sewer and drain company in the greater Seattle area. Although sewer cleanings can restore water flow, they are temporary. You will still have cracks or breaks in the line and the roots will continue to grow back until you fix the underlying problem. If you are looking for a permanent solution, the pipe will need to be either repaired with a sewer liner or replaced conventionally with brand-new sewer pipe.
Need Emergency Service?
Call us today! (360) 873-5795

Trusted Experts
Clearline Sewer Repair is highly rated throughout the Puget Sound. We will get your sewer, drain or water line job done right, on time and on budget!

Service Area
Serving the greater Seattle, Bellevue, Tacoma & Everett area, we service the entire Puget Sound for their sewer, drain and water line needs!

Chat With Us!
Want to learn more about how we can save you time and money with our sewer & water line services? Message us through our chat!
Five Star Customer RatingWhat Clients Say

Super impressed. Requested a sewer scope on a project to confirm no damage was done. Waeco showed up on time and was super professional and knowledge through the process. I plan on adding them to my sub team when needing a scoping or sewer lining
Travis had a new construction project with 4 separate sewer lines that he needed scoped to determine if any damage had been done before his inspection.​
Travis W.
"Job went great! Communication was great from quote through completion. Installation was smooth and trouble free. Highly recommend!"
James had root intrusion in multiple areas that he was paying to be snaked once a year for many years. He looked to us for guidance on a more permanent solution to his problem. He cut out all of his roots and inverted a new side sewer liner to permanently solve the issue.
Renton, WA
James D.
"Workers were extremely kind and helpful. It was a pleasure to have them at my house."
Amanda had a drain line that was completely overgrown with bamboo roots causing flooding in her backyard. The intrusion was so bad that a section of pipe under her garage had collapsed. We dug up that section and replaced the broken pipe and put in a new liner to permanently fix the root issues.
Amanda S.
The service was good. They do a great job. They stick with their price point. the communication was fast.
Paul was building a new house in Seattle that required that he either dig in a new sewer line or simply line the existing 6″ stub saving him thousands of dollars
Paul W.
Professional from call to project completion! Saved thousands of dollars by using Waaeco instead of digging everything up and replacing the entire thing. I felt like I didn't compromise on quality or longevity either. 100% recommend having them do an assessment before you make a decision.
Nick received a bid to replace his entire sewer line due to root intrusion but wanted to see if there was a more cost effective solution that would also solve his problem. For a fraction of the cost, we were able to clean out his pipe and install a new side sewer liner that permanently fixed his back up issues.
Nick L.