The Leading Provider of Trenchless Sewer Repair in Seattle, WA, and Nearby Areas
Since 2007, Clearline Sewer Repair has been providing cost-effective and long-lasting trenchless sewer repair in Seattle, WA, and the surrounding areas. When your sewer line develops an issue, you can't wait long for restoration. Our prompt crews arrive on time, quickly address the problem and restore wastewater service to your home or business in these areas we serve:
and the surrounding areas
Signs You Need Trenchless Sewer Repair
When a sewer pipe malfunctions or fails, it provides some telltale signs of trouble. If you notice any of the following signs, reach out to us for information about a no dig pipe repair:
Slow drains
Wastewater or sewage backs up into drains
Soggy areas in the yard
Sewage odors
Vigorous grass or vegetation growth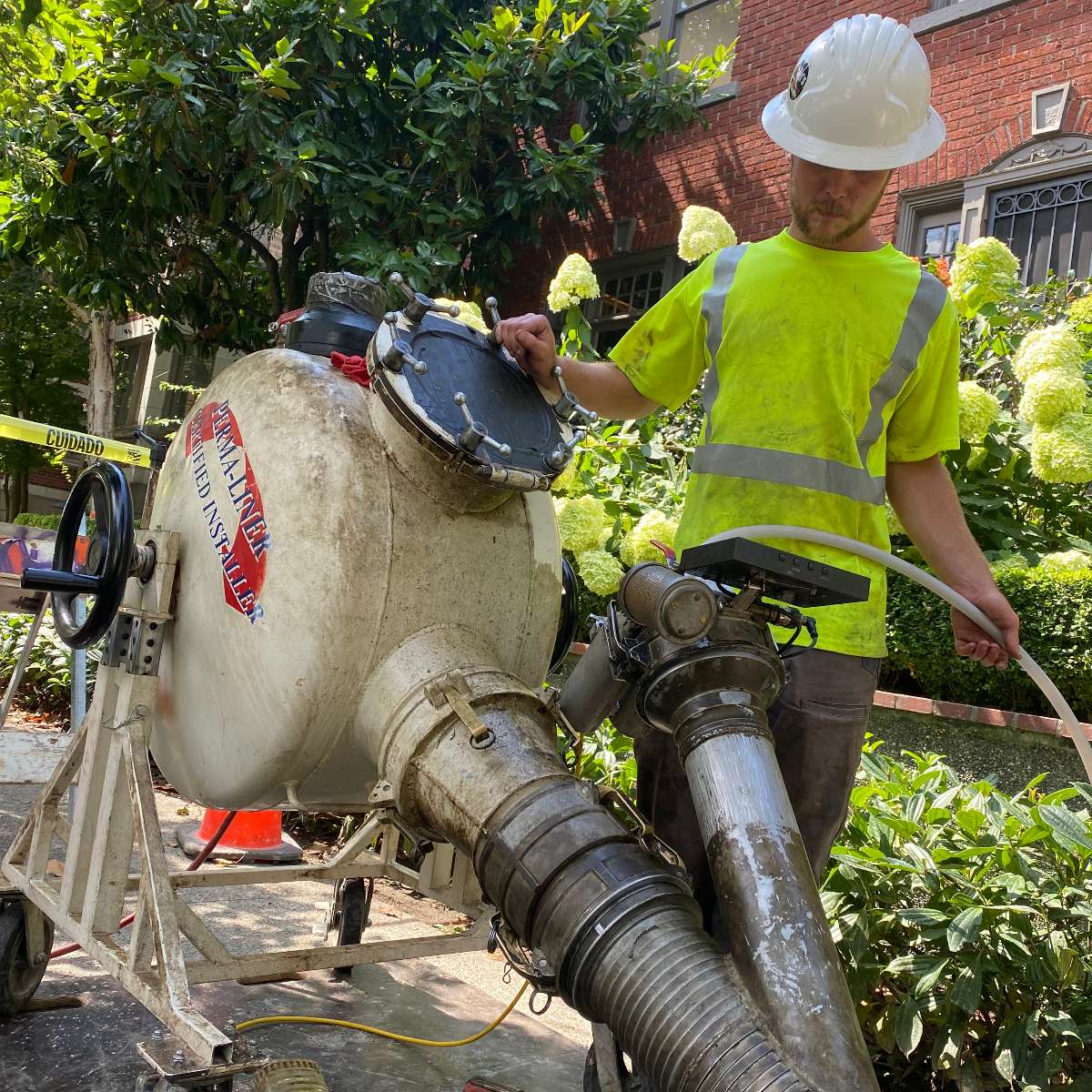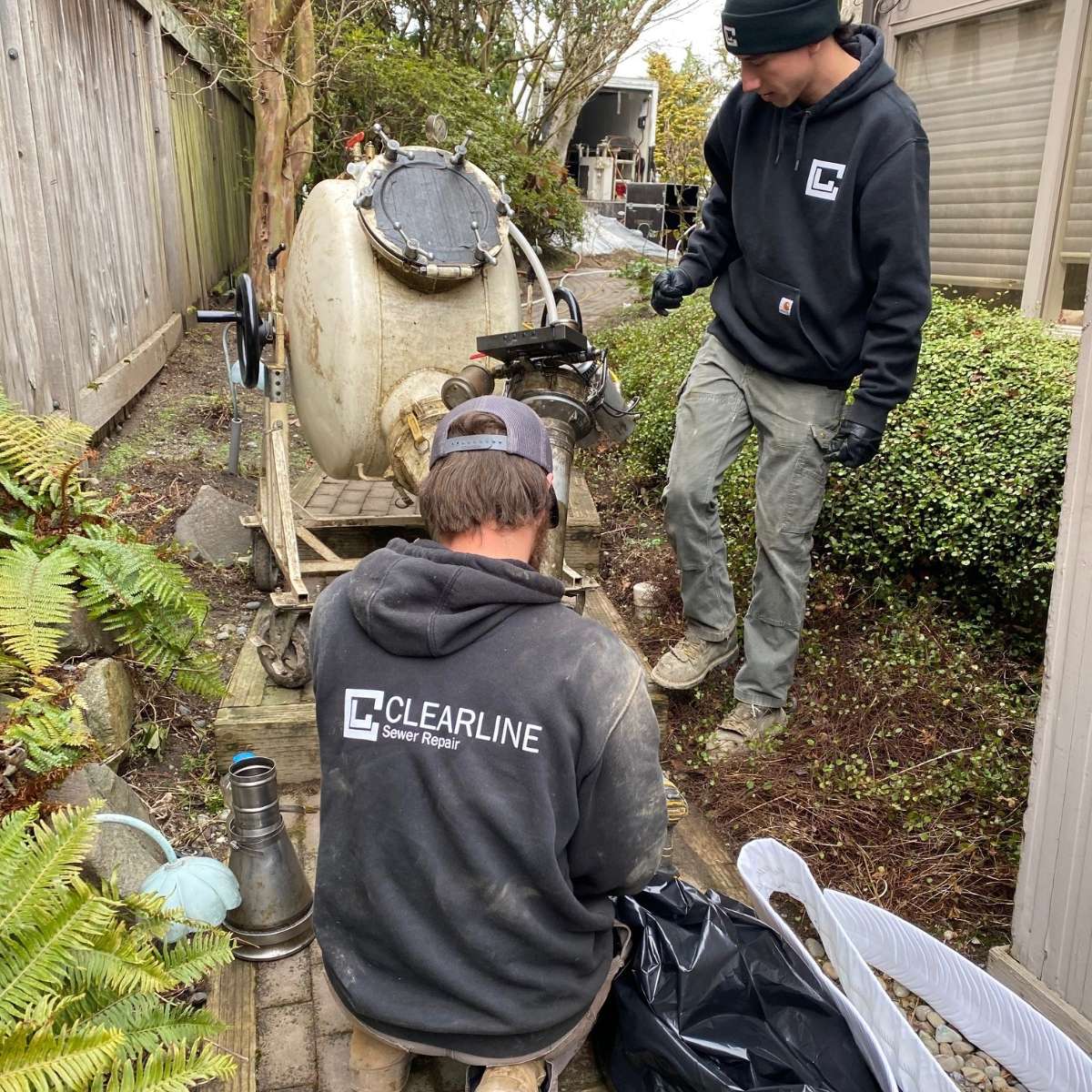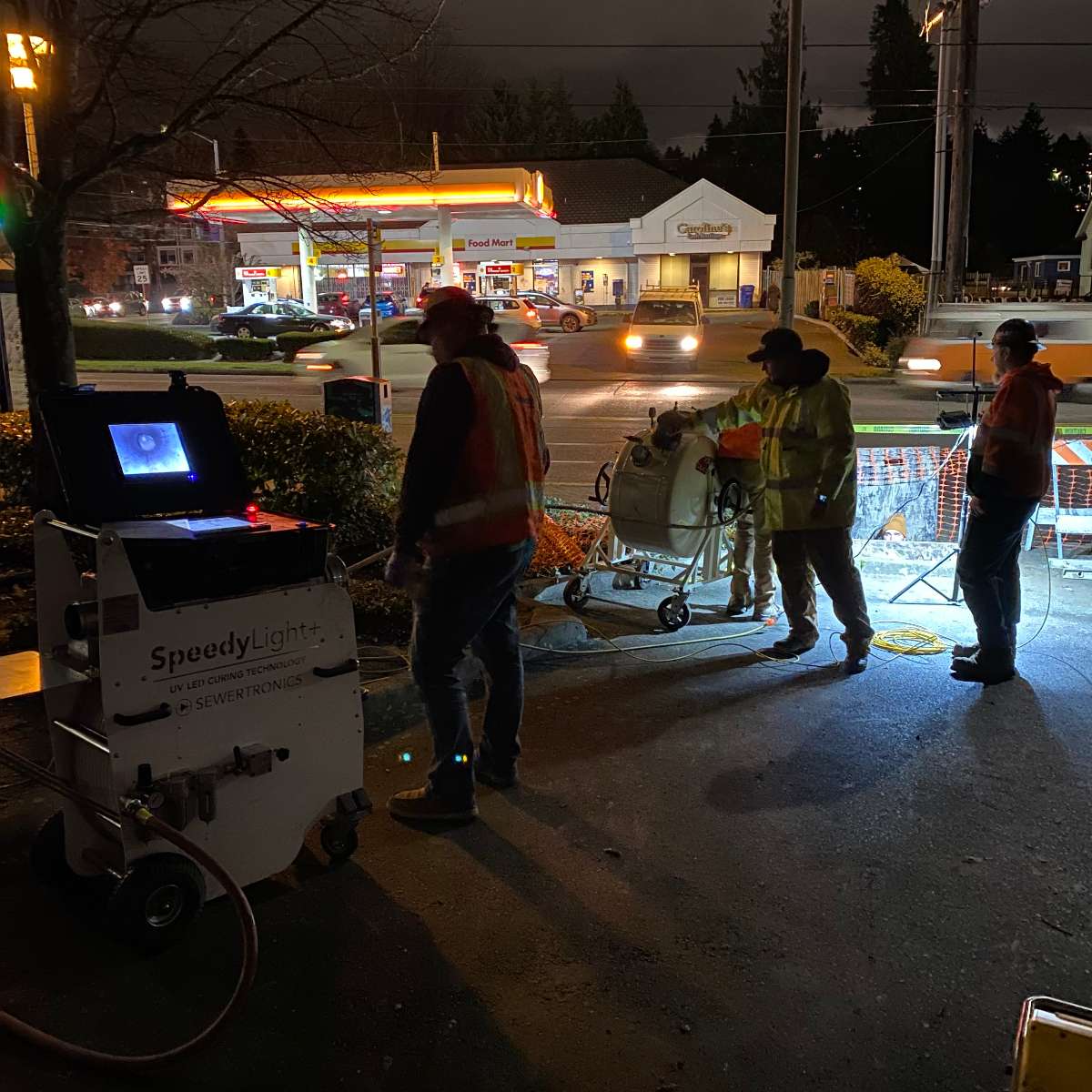 Importance of Trenchless Sewer Repair
Sewer line problems don't improve over time. Instead, they get worse and may cause significant damage to your home or building. They also lead to environmental harm, which affects your neighbors and the entire community. A trenchless sewer repair service addresses any type of issue affecting your sewer pipe. The process requires no digging, so your landscaping, porch, patio, driveway, and sidewalk remain intact. Our trenchless services prevent health and safety risks associated with contaminated wastewater and minimize the risk of mold and mildew growth.
Before we perform trenchless pipe lining, we start with a sewer camera inspection. The camera gives us a real-time video of the pipe's condition. Once we determine that a trenchless repair will work for the pipe, we prepare the pipe to receive a pipe liner. This involves cleaning the pipe with hydro jets or a descaling unit. We launch the trenchless equipment into an existing pipe access point, such as a clean-out or manhole. After placing the liner, we perform another video inspection to ensure its positioning. We cure the liner with hot air, steam or blue light. After several hours of curing, we test the liner and restore wastewater service.
Why Count on Us
Our technicians have decades of combined experience with trenchless pipe repairs and replacements. We focus on environmentally friendly and safe products that deliver a successful result every time. Instead of using a two-part resin, we use a one-part product that requires no mixing and contains no styrene.
Trenchless Sewer Repair FAQs
Make the Most of Minimally Invasive Repairs
Sewer problems only get worse if a home or business owner delays the repair process. We offer competitive pricing, and we stand behind our work. To learn more about our less disruptive pipe repair options for sewer pipes, reach out to us at Clearline Sewer Repair today. Call us or fill out the form to schedule an appointment for:
Trenchless Sewer Repair Seattle, WA