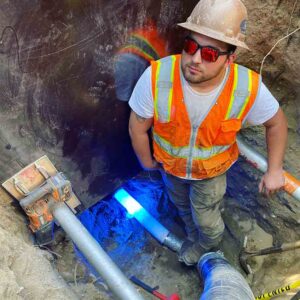 If you're a homeowner or a business owner, you're most likely to encounter issues with your plumbing system on a regular basis. These problems can be costly and time-consuming, from clogged drains to leaky pipes. Fortunately, Clearline Sewer Repair has a solution that can save time and money: trenchless pipe lining. As the authority on trenchless sewer repair in Seattle, WA, we highly recommend this procedure because of its many inherent benefits.
In this article, we'll explore the top facts you need to know about it, including how it works and when it's the right solution for your plumbing problems.
It Uses Seamless Pipe Technology
Trenchless pipe lining makes use of seamless pipes. This makes it a viable option because old pipe lines have connecting joints that are prone to cracks and leaks. With its sheer versatility, it can be used as a pipe repair method where traditional methods can prove to be a challenge.
It Keeps Digging to a Bare Minimum
If you need to repair or replace pipes and sewers but would rather not dig up your yard or wipe out your home's foundation, trenchless pipe replacement or repair procedures are the perfect option. You won't have to worry about unsightly trenches appearing in your yard, entryway, or anywhere else on your property. And you won't have to bother with the cleanup after the process.
It Prevents Future Damage
Trenchless sewer replacement and repair procedures offer a much more permanent solution. Unlike traditional methods that often serve as mere patchwork, trenchless pipe lining does not open up the possibility of even more recurring problems that need to be addressed.
It is Safe For the Environment
Trenchless pipe lining, aside from being a no dig pipe repair procedure, is also a green option. Aside from the fact that the surrounding greenery does not need to be uprooted and ruined, it also leaves no toxic elements that can inadvertently contaminate the surrounding environment.
If you are experiencing problems with your pipes, acting fast and seeking professional help to prevent further damage is crucial. Contact us today at ClearLine Sewer Repair. We specialize in trenchless pipe repair and offer a wide range of sewer and drain repair services to suit your needs!