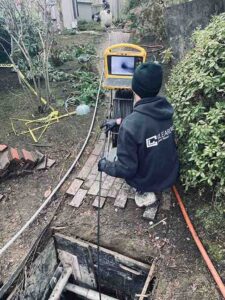 Keeping your sewer lines in good condition is one of the most essential home maintenance tasks. Through a steady maintenance plan, you can help prevent costly repairs and extend the life of your sewer line system.
Here are some tips from Clearline Sewer Repair, the authority on sewer repair in Everett, WA, for keeping your sewer lines in great condition.
Have Your Sewer Lines Inspected Regularly
Regularly inspecting your sewer lines can help you detect potential problems before they become costly. You should have your sewer lines inspected annually by a professional plumber. A professional plumber can inspect the entire system, diagnose any issues, and recommend the appropriate sewer repair services.
Replace Your Sewer Pipe Line When Necessary
Sometimes, sewer line replacement may be necessary to maintain your system's integrity. If your sewer pipes have been used for over 30 years or you experience frequent clogs, it may be time to replace them. There's no point in paying for frequent repairs that don't last. Replacing old, corroded pipes with new ones can help prevent backups and costly repairs in the future.
Repair Leaks Promptly
If you notice a sewer line leak, acting quickly is important. Leaky sewer lines can cause damage to your home and even compromise its structural integrity. Remember that the cost of sewer pipe line repair may be more expensive if you don't take care of the leak right away.
Install a Sewer Liner
If trees or shrubs are near your sewer line, having us perform a trenchless sewer liner is important. This will prevent tree roots from entering your sewer lines and causing damage. A sewer liner is made of special material that we can install without much excavation. It is an easy way to protect your sewer lines from possible damage.
Following these tips can help keep your sewer lines in great condition, avoid costly repairs as well as have to replace sewer line pipes that are damaged. All it takes is preventive maintenance, and you can make sure that your sewer lines are in the best shape possible.
At Clearline Sewer Repair, you're sure to get first-rate sewer line services. Our team can inspect your sewer lines, diagnose any issues, and recommend repair services. Contact us today for all of your sewer repair needs!